Become the member of the saving Community.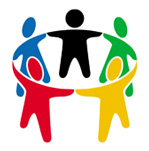 Our members enjoy the flexible saving schemes this Platform will assist.
Change your details
View your account
Order your card
Transfer payment to another member
View investment statement
Learn more about Koulehae SACCO
More information

There are a lot of Koulehae SACCO communities, therefore it is not possible to give support or consultancy to communities.

To help communities we made the following resources available:
Manual: two manuals are available, one for users and one for administrators. The manual can be viewed by clicking on the dashboard icon 'Documentation' or by clicking on the help icon at the top right of each page.
Forum: a user forum is available where community admins can help each other with questions and exchange experiences about Koulehae SACCO. Be aware that this is a user to user forum. The Koulehae SACCO team cannot give any support here.
Koulehae project site: the main information source for all Koulehae SACCO activities.

Newsletter: every quarter we will send a newsletter containing the latest updates. If you want to get the latest news, please subscribe to our newsletter.